About Quality Company Formations
Quality Company Formations is an online company formation agent based in Covent Garden, London. We provide simple and affordable online company registration and a range of business essential services.
As one of the most highly-rated company registration agents in the UK, we have been able to partner with some of the biggest business organisations, including Lloyds, Barclays and Namesco, to ensure we continue to provide the best possible service to our clients.
Our simple 4 step online company registration process makes it easy for clients to form new businesses, and our range of central London company address services project the professional image they desire.
We are dedicated to offering our clients the support and advice they need to successfully register their new companies and maintain them in a cost effective and legally compliant manner.
Our expert team, who have a wide range of experience, are ready to answer questions about limited company formation and beyond. Please feel free to get in touch using contact us or call 020 3908 0044.

Our services
Online company formation
Quality Company Formations is a company registration agent authorised by Companies House. This enables our clients to carry out company name searches at Companies House using our name check tool, and also register limited companies and LLPs usually within 3 to 6 working hours (dependent on Companies House workload) in England and Wales, Scotland or Northern Ireland.
Professional address services
Our range of professional address services are available to purchase before, during and after company formation, so you don't have to be an existing Quality Company Formations client to enjoy these services. Companies incorporated in England and Wales can enjoy the benefits of our Registered Office Service. We also offer a Service Address and a Business Address Service, both of which are suitable for all UK companies.
Company Maintenance
Our free Client Admin Portal allows you to manage and update your company quickly and efficiently online. This facility is directly linked to Companies House, so any changes you make to the details of your company will be automatically sent to Companies House.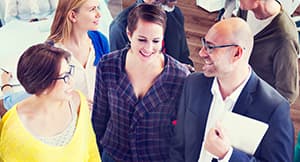 Join our team
Do you think you've got what it takes to join our team of experts? Then we want to hear from you. At Quality Company Formations, we're always on the hunt for passionate individuals who are looking to broaden their horizons and help us take our business to the next level. So if you're ready for a challenge, send us your CV with a covering letter to: info@qualityformations.co.uk